There are so many fruitful ways of being able to use your money. Not everyone is cut out to do so. Some people have their doubts about trading, or simply don't have the money to trade. Because trading is an investment that you're not necessarily going to win any money back from. Two of the most common trading investments to make are in stocks and shares, and Forex trading. Forex trading has expanded globally more so than any other form of financial trading. It's one of the most appealing to everyday people to invest in because of the return it can generate. There is a lot of knowledge that goes into Forex trading, but it is readily available for everyone out there. From podcasts to journal articles, Forex has never been easier to trade.
Globally, Forex has expanded, but it is the big businesses and banks of the world that account for most of the income Forex trading produces. That revenue stands at around $5 trillion per day. Whilst businesses and Forex brokers trade the largest amounts of money, the Forex market is now readily available for anyone who is willing to give it a go.
Successful Forex trading relies largely on having a vast knowledge surround currency trading and the time to put into it. Deals can be missed if a trader isn't hot on the ball, and often work limits the potential for people who aren't earning enough to quit their jobs.
However, Forex is extremely lucrative and now is the right time to jump into the market. The infographic below shows just how much the Forex market has expanded globally.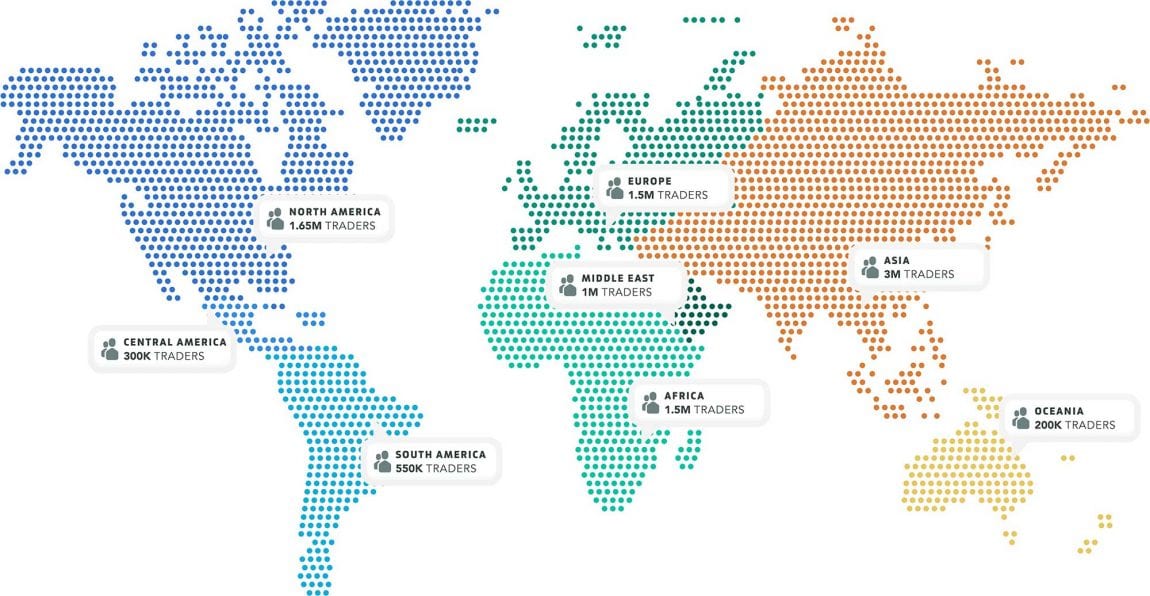 Infographic Designed By asktraders.com