It is very inspiring to have something new on your wardrobe other than the normal style of outlook you are used to. We know that each season or time of the year has its own wardrobe must have. Whether it is winter or summer, you have to remain stylish as never before.
New trends of fashion come as the year come to an end as a welcoming note to another new year. Here are 10 styling tips that will help you say goodbye to the year 2016 and look forward to a great 2017.
1. Always choose fitting clothes to your body
Sometimes you might get the best color that you have always loved with a unique style of your dreams, but if it doesn't fit you will have no choice other than leaving it.
2. Tips on summer fashion
During the summer loose clothes made of natural fabrics and colors and printed caftan would do well. You can also try a wide-brimmed hat that will keep away ultra violet rays and you will still look cool.
3. The winter outlook
You can still look stylish and attractive during the cold weather with a little outdoor pop of colors. Learn to customize the sweaters and scarves and make sure they match your team. It is advisable to create a good contrast by wearing a big sweater in case you are wearing tight jeans.
You can also shrug your scarf by draping in front of the neck crossed over in the back and it should be wrapped around each arm. This is also a way of keeping yourself warm during such a season.
4. Jewelry tips
Men should not use more than 3 pieces of jewelry. You can try to invest in silver because it is getting more popular. Women, on the other hand, can customize their summer clothes with big accessories. They should embrace highly colored bracelets which offer a good sight during summer.
5.Make sure you have a sweet scent as much as you look well
If you look great, you should smell nice too by adding some perfume.
6.Think about the skinny jeans
Did you know that skinny jeans are still on the trend? A pair high- waist ankle exposed jeans is very free and good.
7.Look at your lifestyle
It is very important to put in mind that what you wear should go hand in hand with how you live. You cannot choose to wear company wear together with heels if you always spend your days at home. Look through your social schedules for example if you have any holidays coming or events. Many people forget to be less social during the cold season. You should plan on the number of outfits that you need.
8.Consider adding color to your winter
Do not ignore adding more color to your spring sweater which should be winter white.
9.Search online
The best way to get the latest trends on fashion is checking on the internet which can be the fastest way to be kept updated. Keep a close eye on what the celebrities wear and quickly purchase it, before it is out of stock.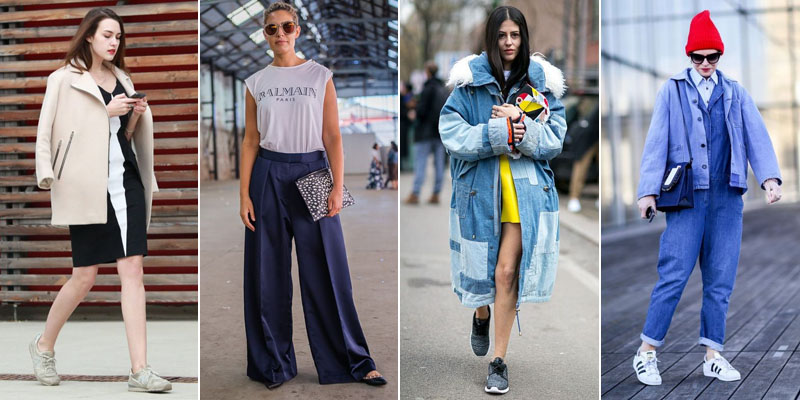 Finally, immediately you are done with your selection, take time and make yourself familiar with your wardrobe. Try to wear your outfits and see how you look and what you feel about it. You should feel comfortable with what you try to put on and in case you are not, keep it away.